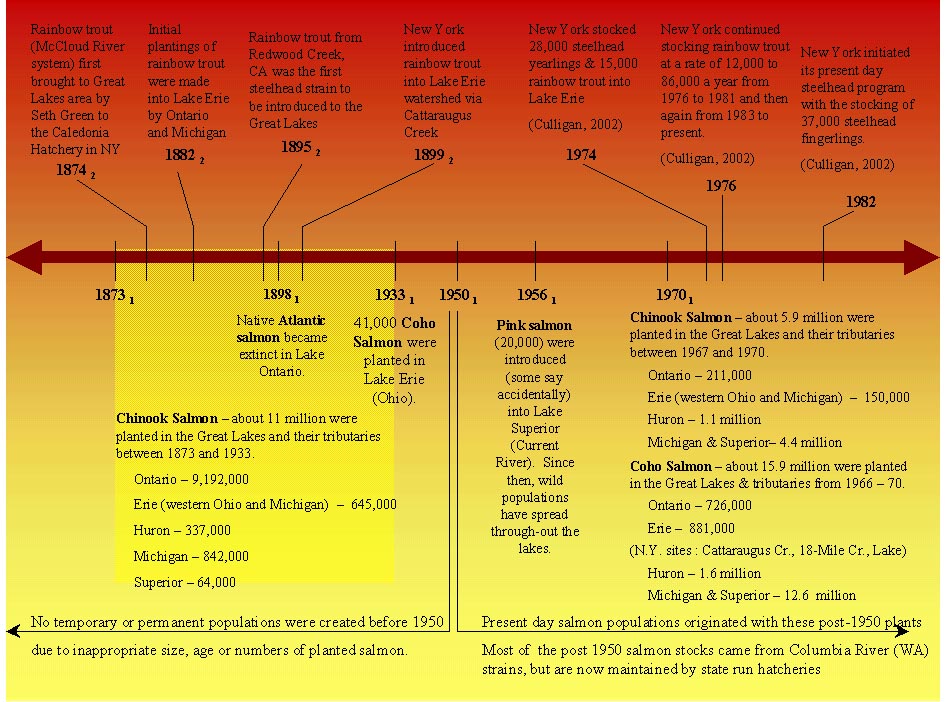 Timeline showing the history of salmon and steelhead introduction into the Great Lakes.

All the above information was taken from the following sources:

1 Parsons, J. W. 1973. History of Salmon in the Great Lakes, 1850 - 1970. USFWS Technical Paper 68.
2 MacCrimmon, H. R. and B. L. Gots. 1972. Rainbow trout in the Great Lakes. Sport Fisheries Branch, Ministry of Natural
Resources, Ontario. 66 pp.
Culligan, W. J., J L. Markham, D. W. Einhouse, D. L. Zeller, R. C. Zimar, B. Beckwith, and M. Wilkinson. 2002. Annual
report to the Lake Erie Committee. New York State Department of Environmental Conservation, Albany, 70 pp.