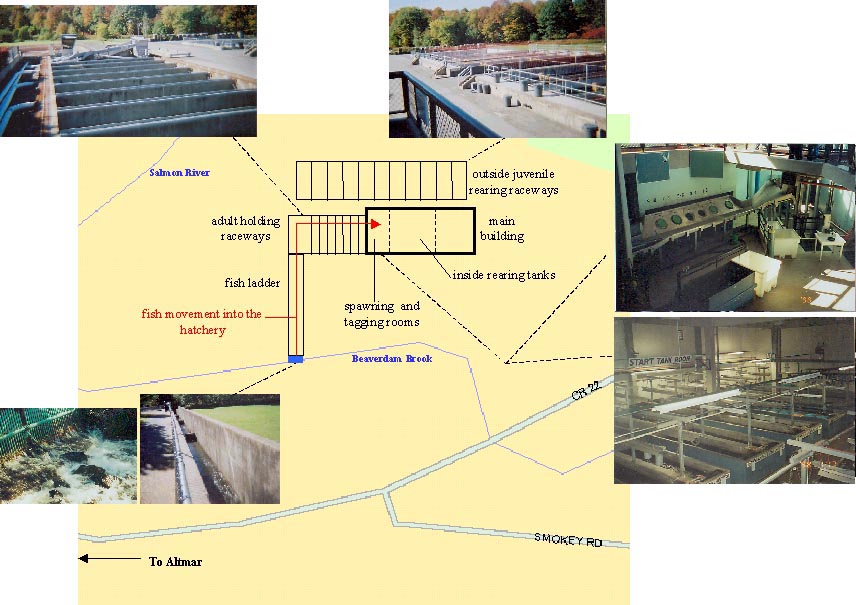 The layout of the major parts of the Salmon River hatchery. The exact position of each item and their sizes are estimations and are not drawn to scale.



Salmon trying to get past the pipe weir on Beaverdam Brook (which diverts fish into the fish ladder) and salmon waiting there turn to go up the fish ladder or try their hand at getting past the weir.

Fish ladder leading fish into the hatchery.

Salmon in the ladder and jumping one of the steps.

Holding raceway at the top of the fish ladder (with salmon waiting to get in) and more adult holding raceways.


Outside raceways for juvenile rearing.

Inside raceways for newly hatched trout and salmon and spawning room.